Performing Arts
Check Out What's Going On at the Momentary.

Performing arts span a wide range of live and experiential media. We provide a platform for artists to share work and develop ideas with audiences like you. Experience music, theater, dance, performance art, film screenings, festivals, and more.
NEVER MISS A MOMENT!
Follow us on social media and sign up for eNews for early notice about all things performing arts.
Events and Series
Enjoy our ongoing series, including INVERSE Lab, Virtually There, and our film series.
Spend time with an  experimental community of artists through INVERSE Lab as they engage with audiences by sharing processes and products centered in movement and time-based practices.
In Virtually There, settle in at home as we bring you into the homes and studios of artists to you from around the world. Featuring creative voices spanning dance, theater, and music, audiences will be able to learn more about these artists, experience some of their work, and participate in conversation.
In our monthly Film Series, discover a new film each week and participate in conversation with the director through a live Q&A. followed by a post-viewing discussion with the director.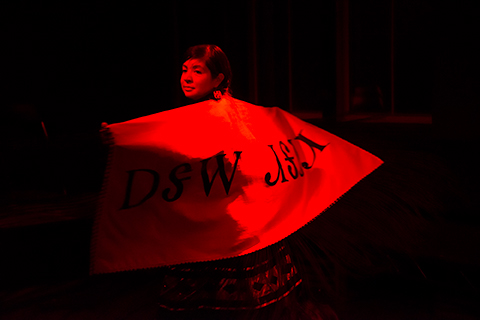 Knowledge of Wounds
A ceremony, a digital fire, a calling to vibrate in good relations across Indigenous time and space. Curated and led by SJ Norman (Koori, Wiradjuri descent) and Joseph M. Pierce (Cherokee Nation), Knowledge of Wounds will unfold as a series of digital events throughout 2021, foregrounding Indigenous methodologies and leadership to create new spaces for knowledge exchange between First Nations communities across the world. It is one of the first programs of its kind to focus specifically on the intersections of Indigeneity, gender, sexuality, and the body. Centering Indigenous practices of care, sovereignty, and accessibility, the Knowledge of Wounds virtual platform will remain as an Indigenous-led and held archive, handing back centuries of archival and epistemological authority from settlers to Indigenous communities.
The structures and principles for these virtual gatherings are currently being developed,  with individual events to be announced throughout the year as the program evolves. Learn more and sign up for the Knowledge of Wounds eNews HERE.
Knowledge of Wounds is supported by Performance Space New York (NY), Portland Institute for Contemporary Art (PDX), the Momentary (AR), Ballroom Marfa (TX), and Performance Space Sydney (NSW, Australia).
MORE INFO
Knowledge of Wounds
Momentary Mixtapes
Looking for some new music or a thoughtfully curated playlist? Check out the Momentary's profile on Spotify, featuring new playlists by featured artists and the Momentary programming team. These playlists―or as we like to call them, mixtapes―feature artists who showcase the types of voices, genres, and musical styles you might hear at the Momentary along with some well-known classics and fresh cuts.