Past Exhibitions and Projects

HANNAH PERRY: Rage Fluids
OCT 22, 2022—FEB 19, 2023
Sponsored by: Olivia Tyson, Larry and Winnie Kearns, Visit Bentonville
MORE INFO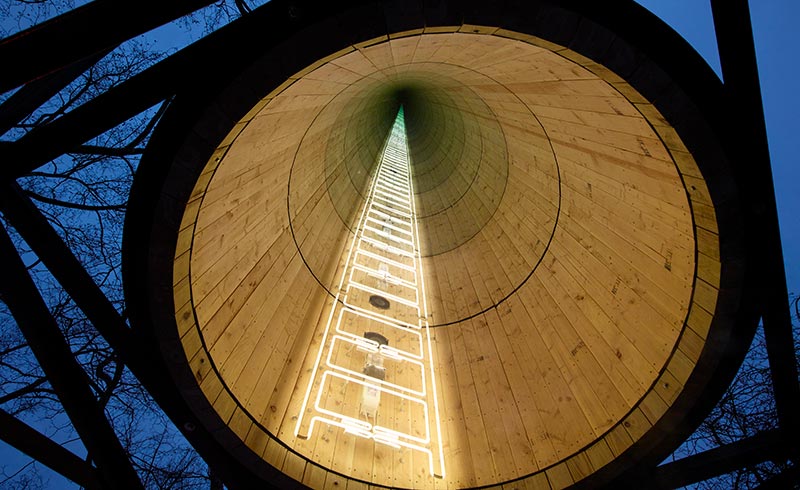 This Land is Your Land
Sponsored by: Olivia Tyson, Larry and Winnie Kearns, Visit Bentonville
MORE INFO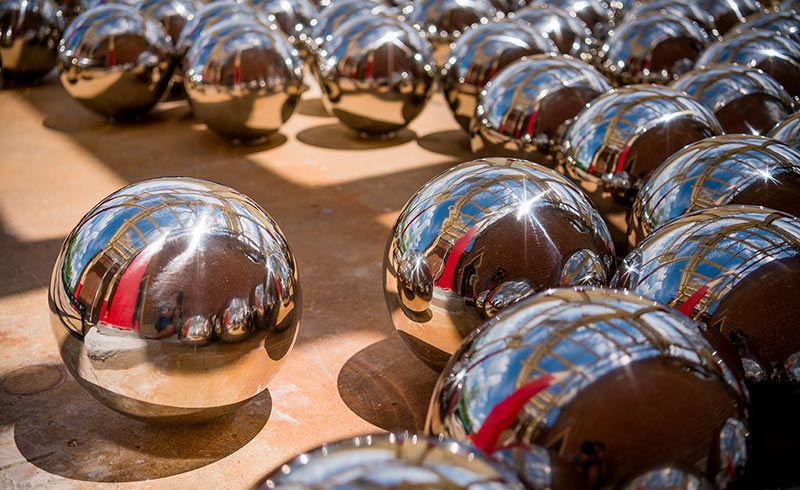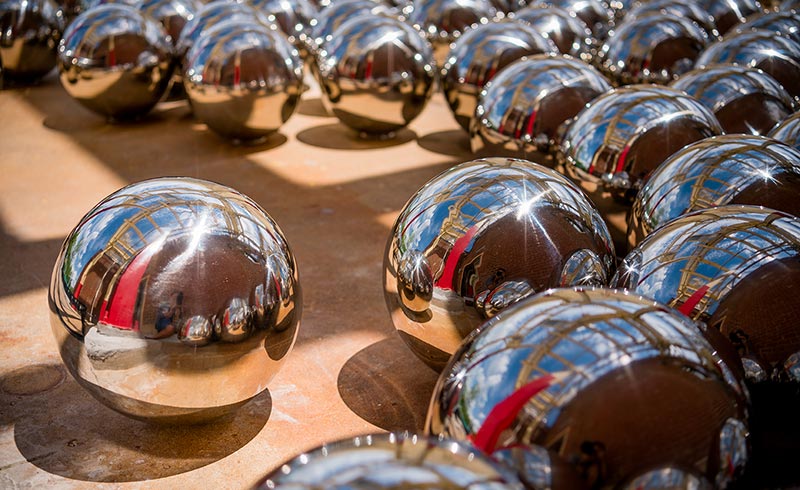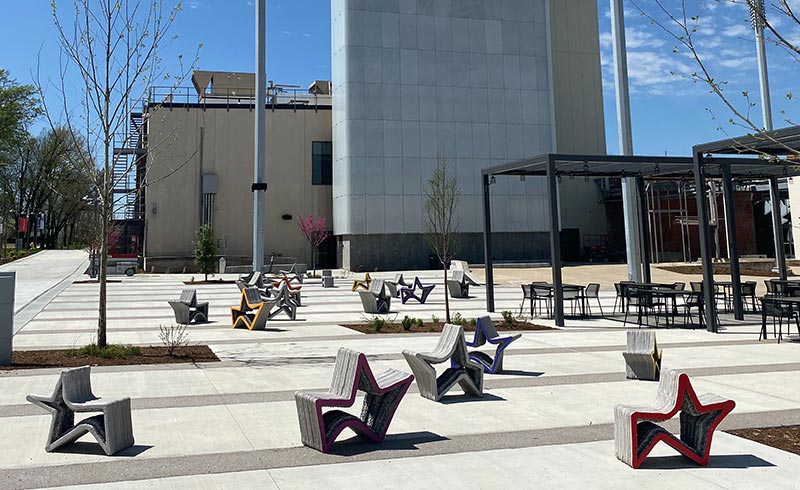 RRRolling Stones 2.0
Constructed with 3D printed concrete, RRRolling Stones 2.0 is an adaptable outdoor seating system that explores a range of seating archetypes: chairs, benches, stools, and lounge chairs. While they may look similar, each seat is one-of-a-kind. This project was manufactured in collaboration with Cornell RCL (Robotic Construction Laboratory) and Cornell UCL (Urban Construction Laboratory) and designed by HANNAH, an experimental design practice based in Ithaca, NY.
FREE: No tickets required.

Tower Views
In Tower Views, the Momentary presents a rotating series of videos and short films created by artists that explore various themes. The videos are projected nightly on the Momentary's Tower, located outside in the Arvest Bank Courtyard, offering a unique viewing experience with 80 feet of projection space, dynamic lighting, and sound capabilities.
DEC 6, 2022—MAR 20, 2023: Rubber Pencil Devil | Alex Da Corte.
OCT 5—DEC 5, 2022: A Logo for America | Alfredo Jaar.
DEC 13—FEB 13, 2022: Primordial 3 | Jennifer Steinkamp.
OCT 1—31, 2021: A New Between | Jaimie Henthorn.
JUN 29—SEP 26, 2021: Smash | Marilyn Minter.
APR 13—JUN 13, 2021: She Never Dances Alone | Jeffrey Gibson.
FEB 23—APR 11, 2021: KOOL Snowy Owl | Robert Wilson.
JAN 21—FEB 14, 2021: Drive-By Remix | Nick Cave.
FREE: no tickets required

THE MOMENTARY FLAG PROJECT
In the spirit of our adaptive reuse architecture, the Momentary Flag Project offers a rotating series of artist-designed flags that are raised on the factory's historic flag pole. The series asks artists to explore the symbolic resonance of flags and consider how they shape our understanding of place and identity.
NOV 14, 2022 – Oct 8, 2023: Kat Richards, IN SERVICE FOR REPAIR (2022). Read more about the flag here.
MAY 14—SEP 25, 2022: Andrea Carlson, Earthdivers. Read more about the flag here.
NOV 9, 2021—MAY 9, 2022: Neka King, To Enter Recorded History. Read more about the flag here.
MAY 24—NOV 8, 2021: Jaime Carrejo, Pa'lante (2021). Read more about the flag here.
JAN 15—MAY 23, 2021: Olalekan Jeyifous, All you touch you change. All you change, changes you (2020). Read more about the flag here.
OCT 7, 2020—JAN 10, 2021: Gabriella Sanchez, WE REAP WHAT WE SEW (Past and Present Patterns), (2020). Read more about the flag here.
JUN 24—OCT 6, 2020: Christopher Myers, Icarus Falling (2020). Read more about the flag here.